Kennedy Ross Sales, Management and Leadership Training
The number one sales training company in the UK based on results
Find out more about our courses
Complete this form and we will get back to you
Why choose Kennedy Ross for sales training?
Every business engaging with our sales training courses increases performance
Whether your sales team need help implementing a proven sales strategy or you are an experienced professional looking for sales management training, we can help to boost performance and revenue with our bespoke, modular sales training programmes. We work across a wide range of sectors covering a variety of specialisms. Our sales training includes, telesales, field sales, key accounts, start ups, new business and account management. Every sales team has seen an increase in their performance since working with us.
As experts in b2b and b2c sales training, we know that courses have to be catered to your industry, company and specific goals to achieve consistent results.
We have expert sales and management experience in manufacturing, engineering, technology and service sectors. We provide proven, industry specific solutions to grow your business and improve your sales performance.
In the workplace, and indeed in sales pitches, people are the most difficult variable to control. In order to overcome this and establish a positive working and selling environment, you need to establish good relationships and create meaningful conversations with staff and prospects. That's why we introduce Business Style Awareness at our sales, sales management and management training courses.
Business Style Awareness ensures you get on well with everyone within the first 7 seconds of a conversation – even with members of staff, or prospects, you don't naturally get on with.
Take our Business Style Awareness Test to improve your management and sales skills.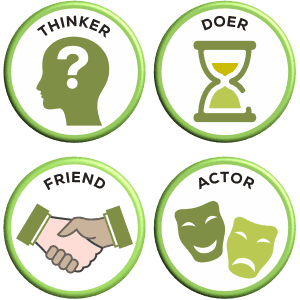 Nationwide Sales Training
We deliver our sales training courses across the UK. This means you can start improving your sales and business performance immediately, wherever you are.
Benefits of sales training with Kennedy Ross
At Kennedy Ross, our sales courses focus on improving sales and business processes through the implementation of a proven sales method.
That's why every single business who engages with Kennedy Ross sales training increases their sales performance.