Sellology
A Simple, Powerful and Repeatable System For Increasing Your Sales, FAST!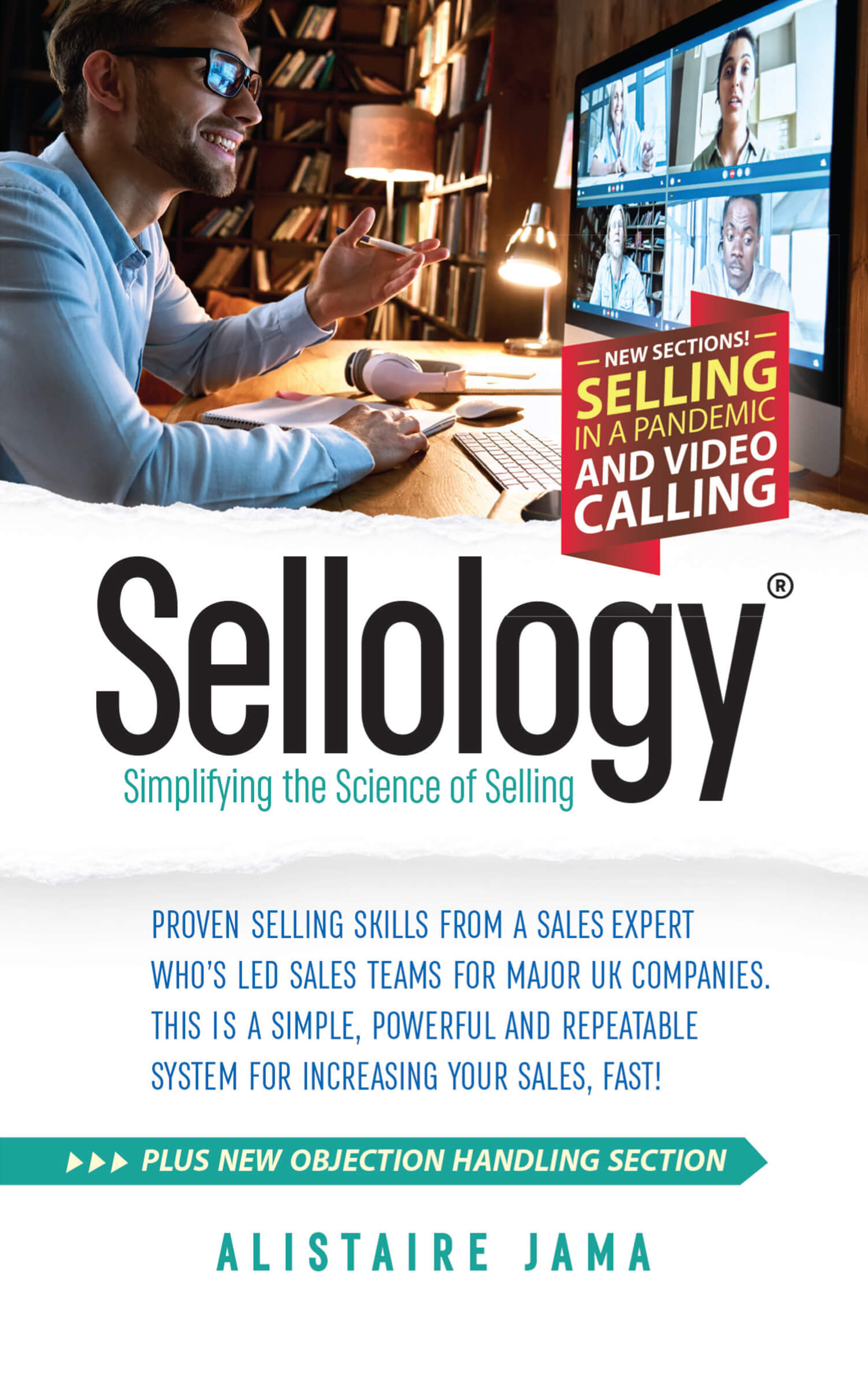 What Is Sellology?
Simply put, Sellology contains everything you need to know to begin making huge improvements to your sales. Whether you are a large sales team or a solo-preneur, it will drive sales for your business.
What Will I Learn From Sellology?
The 6 steps of our PROCES method for making better sales.
Templates and checklists to get you off to a flying start.
Real life stories of businesses just like yours who have used our method to increase their profits.
How to communicate your sales message with real clarity. I also refer to this as Words, Music (tone) and Dance.
Your selling style.
How to get on with everyone within the first 7 seconds of your sales meetings and conversations.
I run a Human Resources Consultancy in Lancashire and have often struggled with the concept of selling. I've got sales books on my shelf and they have never really hit the spot for me. They all seemed so contrived. I have heard of the fantastic results that the PROCES system has had with my customers and was very excited to read Ali's book.
No cliche intended here. I literally could not put the book down, I read it over 2 evenings and found it a revelation. I like simple and practical. This book delivers that in its tone and the content of each stage of the PROCES. I carry this book permanently in my bag and use it to prepare for a customer-facing meeting, depending on which stage the customer is at. It allows me to focus clearly on outcomes, which is something I am huge fan of.
I'm a big user of behavioural profiling. Therefore, I like how Ali's teachings integrate this so you adapt your approach according to the customers behavioural profile instead of yours!
I love the integrity of PROCES ,which is hugely important for me in the role of HR Partner to owner/managed businesses.
Buy it, in fact buy everyone in your team a copy, you will not regret it.
Tracey Murphy, managing Director HR Savvy Limited.

As a seasoned salesman who prides themselves on regularly hitting and exceeding target I still found that this book offered a few handy hints and reminders as to what's needed to be or remain as a top sales person. I was also worried, having read other sales books that this could be as most are, a little "preachy" or "condescending." However, it wasn't at all and was a comfortable read.
Furthermore, I actually used "The Magic Question" in my first face to face meeting following reading this book and closed a deal that the company hadn't achieved for over 2 years with the prospective company! Cheers Alistair, every credit for your guidance, approach and sensible style to a sales help book!
Mark Beaton Key Account Manager Coolkit Limited

My business doesn't sell 'things' so much as services; boring services such as proofreading. My main problem is persuading people they need me – because, trust me, they usually do! I found Sellology an amazingly useful book full of practical tips for selling ideas, services, products – once you know the tricks, it's all pretty much the same method. It isn't written in sales-jargon [I would have barely read the first 2 pages if it were], it's full of things you know make sense. I've only just finished reading it, but I'm going to find my inner Tarantino and use the PROCES at the first chance I get.
Irene Flack, Owner Trio Poetic.

Create a structure to the way you sell and increase your Sales with the help of this book. It's a must buy for anyone in Sales or Management.
Julie Lowe, Finance Director, Screentek Limited.

I have been trained using The Sellology Method & can't believe the difference it has made to my selling techniques. I am a Friend Style, which means I don't like cold calling, especially for New Business Appointments. However, once I'd had the training on how to make new business appointments & manage my (nemesis) style The Doer, I Really can do it without being offended & even dare I say enjoy it, In fact, if I would have had this training 25 years ago I think I would have gone on to do Sales as a career.
It's just so straightforward & common sense, believe me if I can do it then anyone can, providing you follow this method.
Claire Chadwick, Customer Services, Robovent UK Limited,

I wish that I could have had the opportunity to read this book 25 years ago when I started my career with P&O. Whilst I attended numerous training courses and climbed that greasy corporate pole I am sure that had I had Sellology in my armoury it would have been less stressful and I would have delivered undoubtedly better sales results.
Now as a business owner I believe Sellology is an essential read for anybody that has any customer contact whatsoever. My staff will certainly be reading it. I also think that buyers should read it in order to gain an insight into a sales persons mind and how sellers sell. Perhaps this is the sequel…Buyology !,
All in all if I had been asked that straightforward question- What did I want to get out of reading this book? I would have said – "an insight into how to sell." What I got was an insight into how to sell, how to buy and how to read people. In essence I got far more than I signed up for.
This book is a must for all sales people, all buyers and all business owners.
Phil Simpson, Director Freightlink Solutions Ltd.

The book is written so well, that anyone reading it will quickly see how to apply the lessons and advice contained (along with really useful tips) that best suit your sales objectives. This book has opened up numerous insights of how to define & design selling strategies across the entire sales process. With these insights I can intuitively identify how to adapt my approach and style to suit the corresponding style of my buyer. This means that I can position for maximum effect on my sales results.
I thoroughly enjoyed reading this book. It is easy to see how the advice can really help anyone. Not just in the sales environment, but also with any other area of life where you have to sell yourself.. presentations, interviews etc. The transparent sales formula, PROCES, is applicable to any situation where you want to exert your influence and vision in order to really engage and captivate your audience.
Put simply, if you want to be able to identify how you can increase your ability to exert your influence, then this book will be highly useful to you.
I run an SME with turnover £4m in the manned security sector. Therefore, this book is great for us. We will utilise the methods to give a better structure to our sales process and hence faster growth and a steadier stream of revenue!
Peter Harrison, Managing Director FGH Security Limited

I should declare an interest… As a successful directory advertising sales professional for many years I was trained to use the structured, scientific methods that the author so skillfully brings to life in this book. I used them every day for over 20 years and they work… If you apply them.
I particularly like the way in which proven methods have been updated to reflect the way the market place has evolved. In particular, ideas for managing the decision making process and the use of social media to research and understand your potential customer. A great guide and reference point if you want to feel capable and confident when selling. It's well worth a read.
Healthcare Partner at WPA – Western Province Association.

Having spent years convincing myself that selling was something I could never do this book is a real revelation. Actually many years ago I was a salesperson, or some other bizzare job title. But, my sales record was so low my personal confidence was knocked. What I learnt many years later is that life is one big sales pitch. This book has brought that confidence back.
Arguably, Salespeople have a bad name. But, as the book states, "To me, being a good salesperson is about behaving in the best interests of you customer and creating value and impact". It goes on, "Good sales people don't con, aren't fakes and tell no lies to make sales". Let that sink in for a moment. How many bad experiences have we all had by feeling pressured or conned into a sale. It doesn't have to be that way. What is missing is a simple but effective system that can is applicable across many situations. This is PROCES coined by Alistaire Jama and highlighted in this book.
This book should be handed out to all new salespeople in all sales roles. In fact, scratch that, even old hands will gain a great deal by using this easy to follow life lesson.
Sellology is a system but it's much more than that, it's an ethical philosophy for sales. A should become a way of life for salespeople from across the globe.
BA (Hons), MA, MBA, MSc, FHEA, Doctoral Candidate: Intercultural Communication Specialist/ Principal Lecturer. UCLan