Customer Service Training
Helping your customer service team support new and existing customers
Find out more about customer service training 
Fill in this form and we will get back to you
Customer Service Training
Training courses designed to deliver happy customers and boost the results of customer service teams.
'The customer is always right'.
As this age-old mantra supports, customers are the most important asset of any business. Therefore, delivering high-quality customer service is essential, especially in an ever-competitive business world.
That's why customer service training is increasingly important for customer service teams and their managers to ensure happy customers and a profitable customer service department.
Why is customer service training essential?
Customer service is a multi-faceted role. Representatives must manage customer expectations, develop customer loyalty, up-sell and handle difficult customers. Although anyone can deliver some standard of customer service, in order to consistently boost sales, maintain customer retention and keep customers happy a proven customer service strategy is needed. This is where training comes in.
Why Is Our Customer Service Training Successful?
Our training is based around the following two concepts.
Business Style Awareness – Effective Communication
In both a customer service and selling environment people are the most difficult variable to control. In order to overcome this and establish a positive environment, you need to establish good relationships and create meaningful conversations with customers. That's where Business Style Awareness comes in.
Business Style Awareness ensures you get on well with everyone within the first 7 seconds of a conversation – even with customers you don't naturally get on with or with customers who are posing a challenge.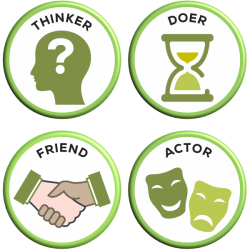 Our Proven Customer Service Strategy – PROCES
A large part of a customer service representative's role is to up-sell products or services as well as retaining customers. Our training provides your customer service team with a unique, six step sales system PROCES . This system is straightforward to introduce, systematic and easy to maintain. By building on your team's existing skills and knowledge it will help to provide consistent improvements in your team's performance.
PROCES consists of the below simple steps:
PLAN what to plan and how to get the most from your conversations and meetings through effective planning
REACH out to your customers with productive follow up calls.
OBTAIN the correct information from your client for you to sell against by delivering The Magic Question, open and closed questions, emotional drivers to create some form of action and summarise and commit this information to be able to drive the sale forward.
CONNECT with your customer by confidently delivering the features, advantages and benefits of your products and services based on the information obtained.
ELABORATE through third party stories. Designing and delivering compelling examples to your customer as to why they should buy your products and services, utilising case studies for the purposes of selling new business, retaining clients and up-sell.
SECURE the next steps of your meeting. How to keep the next steps in your hands by controlling the follow up and/or closing the opportunity and learn how to negotiate with our straightforward negotiating matrix.