Being a sales person is the best job in the world. It is hard and taxing work, but smashing your sales targets can be enormous and very satisfying.
As I mention in my book "Sellology", I believe sales people are heroes and the drivers of business. Without their sales team, businesses grind to a halt.
And yet, there is so little scientific guidance written about it, so few established and proven sales processes.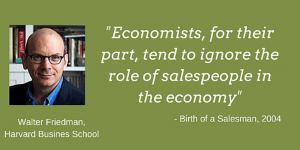 Without a robust system in place,  pressure falls to the sales people themselves to make the sale, with slumps or low numbers seen as personal failures.
I can promise you there is a better way!
A Proven Sales Process
Just like you would expect your accountant to have a scientific, repeatable method for making sure all the numbers get added up in the right and most accurate way, sales people need a system that takes the strain so they can focus on smashing their sales targets.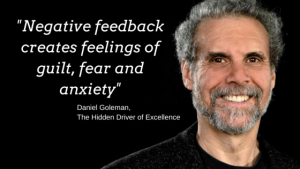 Having a system helps to take the pressure off your sales team.
With a system, the sales targets the team achieve is about how well they are applying the system, rather than a personal performance issue.
Therefore, it enables sales managers and their teams to work constructively together to:
Improve the configuration of the system
Evaluate each stage of the sales system
Improve how each person applies the system
When we remove personal criticism of performance, then Goleman says this allows us to engage creative thinking, be more involved with the team and help team members.
So, by having a clear, repeatable and measurable sales system in place, you take the negative pressure from your sales team. This frees them up to follow up on leads, match their style with potential buyers and close orders.
Evaluate Your Sales Process
I would encourage you to consider how your business manages its sales training, from the arrival of the lead to the invoice being paid.
Does your sales team?
Have a system that you can evaluate…at every stage?
Have a method to match your sales teams selling style…to each prospects individual buying style?
Equip your team so that they know how to advance the conversation every time?
Up skill your staff so that they feel confident and prepared for every call?
If your answer to any,or all, of these questions is no, I would recommend my book "Sellology: Simplifying The Science of Selling". Sellology will help you build a reliable selling system and improve the performance of your sales team – guaranteed.
You can find out more about "Sellology" HERE 
Thank you for reading my post. If you have any questions about how to create and apply a sales process, pop them in the comments and I will answer them for you.